In addition to Native America: A History, I have written several other books on aspects of Native American history. Have a look. I am always happy to speak to you or your students about my work. You can reach me at OBERG@GENESEO.EDU, my college email address.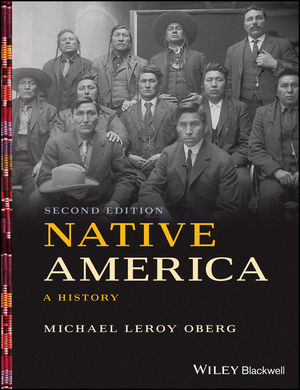 Native America is currently in its second edition. I am co-authoring the third edition with Peter Olsen-Harbich of the College of William and Mary. It is slated for publication late in 2022.
Professional Indian: The American Odyssey of Eleazer Williams, published by the University of Pennsylvania Press in 2015, explores the life of the Mohawk missionary to the Oneidas, advocate of "removal," and later, the con-artist who toured the Northeast claiming to be the Dauphin, the long, lost child of Louis XVI and Marie Antoinette.
Peacemakers was published in 2015 by Oxford University Press. You can listen to an interview I did on the New Books Network here and on Liz Covart's Ben Franklin's World podcast right here.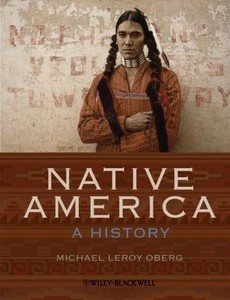 I published the first edition of Native America in 2010. It appeared during the brief year I spent at the University of Houston.
The Head in Edward Nugent's Hand: Roanoke's Forgotten Indians was published by the University of Pennsylvania Press in 2007. It is an indigenous-focused history of Sir Walter Ralegh's Roanoke ventures.
Samuel Wiseman accompanied the Royal Commissioners sent to Virginia in the aftermath of Bacon's Rebellion in Virginia. Wiseman traveled throughout Virginia's counties, collecting documents, including the counties' grievances and justification for their involvement in the uprising against Governor Sir William Berkeley. Bacon's Rebellion is such an important event in early American history, for English colonists, enslaved Africans, and the region's Indigenous population. Vital evidence for each of these stories can be found in Wiseman's important account.
A biography of the important Mohegan sachem Uncas, I published this volume in 2003 with Cornell University Press. It is a book I am still very much proud of.
My first book, Dominion and Civility, was based upon the dissertation I wrote under the direction of Stephen Saunders Webb at Syracuse University. Dominion and Civility was published by the Cornell University Press in 1999.